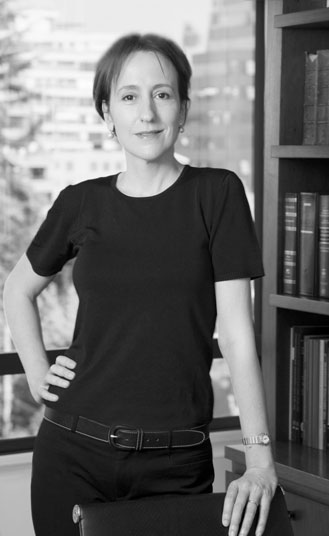 Noëlle Jeanneret practices advising both, domestic and foreign clients, with special emphasis on intellectual property and closely related fields, including the prosecution of industrial privileges and copyright, management of intellectual property portfolios, negotiation, contracts and due diligence processes, as well as regarding advertisement, unfair competition and consumer protection issues and civil litigation. Ms. Jeanneret has attended several local and international conferences and seminars on the fields of her expertise. She has also practiced in corporate, business and civil matters.
Ms. Jeanneret is a graduate of the Universidad Diego Portales School of Law and was admitted to the bar in 1995, she was a member of the 1993 Chilean team to the Philip C. Jessup International Law Moot Court Competition. She earned her Master of Laws Degree (focused on business law) from Universidad Adolfo Ibáñez School of Law (2004).
Formerly, Ms. Jeanneret practiced as an associate at Claro y Cia. (1994-2004), as in-house counsel at Latinvalley, Inc. (2005-2006) and as a senior associate at Philippi Yrarrazaval Pulido & Brunner (2010). She practiced at BMJ from 2007 to 2009 and returned to the firm at the beginning of 2011.
Ms. Jeanneret has held the position of Assistant Professor of Commercial Law (Universidad de Los Andes School of Law; 1994) and Civil Law (Universidad Diego Portales School of Law; 1995-2000).
She is a member of the Chilean Bar Association, Chilean Industrial Property Association (ACHIPI), the International Association for the Protection of Intellectual Property (AIPPI), and the Inter-American Association of Intellectual Property (ASIPI). Through the firm, Ms. Jeanneret is also a member of the International Trademark Association (INTA).
Ms. Jeanneret currently chairs the Trademark Committee at ACHIPI.
Fluent in Spanish and English.