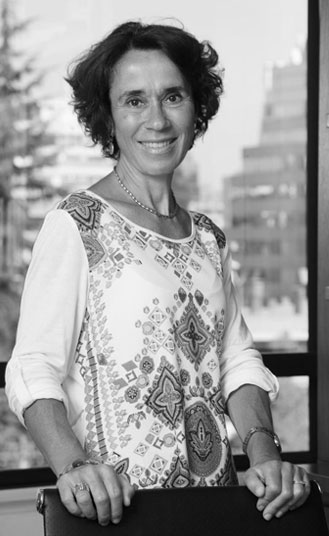 HEAD OF ADMINISTRATION AND FINANCE
Carolina Jeanneret is a graduate of the Pontificia Universidad Católica de Chile Business School (1989), with a Clinical Management and Quality Assurance Diploma from the University of Los Andes (2012). During his career she has achieved a solid experience in management and finance either in companies as well as non-profit organizations.
She joined the firm in July 2015. In April 2016 she was appointed Head of the Administration and Finance Department.
Formerly, Carolina worked at Primex International Trading Company (1988), and afterwards she worked in the areas of risk analysis, project evaluation and management control at the Bank of Boston (1989-1991), Banco Security (1991-1997), and Banco BCI (2006- 2008). Subsequently, she held the position of Administration and Finance Manager at Fundación Educacional Del Sur (2011-2012) and at Etalent Consulting SpA (2013). Also, she has worked as an independent advisor in financial, accounting, operational, real estate and administrative matters.
Languages: fluent in Spanish and English.